ELCA Radio Remote Controls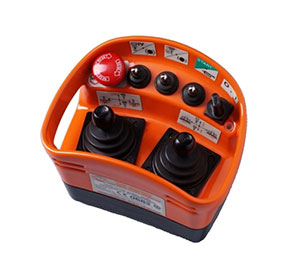 ELCA, established in Italy since 1991, engineers, produces and sells its quality radio and cable controls worldwide, providing its customers with full operational satisfaction and services for standard and custom needs.
ELCA strives for continuous improvement and innovation, and uses its experience and professional staff for advancement in products, solutions, e processes.
ELCA serves: industry (lifting, logistic, automation, processes), construction and concrete, agriculture, forestry, logistic, vehicles equipment, ecology, sustainability, mobile hoist, materials mining, drilling operations.
ELCA "must": provide, the highest standard of service, quality components, reliable and easy to operate products, safety, and design.
Australian Technology Services can provide assistance with the design and implementation of Elca Radio Remote Control Systems for any of your current or future projects. We also stock an extensive range of accessories and spare parts in our Perth Office.