Leading Australia in Wireless Industrial & Mining Remote Control Products & Services
ATS are Australian Distributors of Radio Remote Control Products throughout WA, Melbourne, Queensland, NSW, NT and Tasmania.
Our strong long term alliance with global Radio Remote Control product leaders allow us to offer a diverse product range to meet every application and budget and we back this with unrivalled product support and knowledge.
At Australian Electrical Services, we work with Scanreco and Gross-Funk radio remote control systems and Faber-com  and COBO control systems.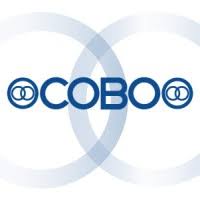 Through years of experience in our field we have in-depth knowledge and understanding of wireless remote control product and their applications.
Our mission is to provide safe and reliable control solutions for all industrial and mining applications to meet individual requirements and budgets.
Our highly experienced team will work with you to communicate, understand and clearly define the needs and outcomes of your application, resulting in delivering the perfect solution customised to your specific application all while integrating safety technology.
After marker support with onsite installation, programming, servicing and readily available spare parts provide our customers the confidence of being supported for years to come.
The Radio Remote Control System allows the operator to move freely around the machine. The portable transmitting unit does not need to be connected using cables, therefore, the operator can remain at a safe working distance from the machine and in a position which is more suitable for controlling machine movements.
Each Radio Remote Control uses a specific transmission telegram that is individually programmed by the manufacturer and which cannot be modified. In this manner, each transmitting unit can only react with its own receiving unit, and not with other Radio Remote Controls.
The operating frequency used by the Radio Remote Control can be easily changed by the operator within a range of varied frequencies. This allows the operator to work close to other radio remote-controlled machines without any reciprocal radio interference.
Transmitters
Transmitters can vary from basic handheld units for on/off applications, to more complicated proportional (variable) joystick and paddle control systems and even feedback systems.
Receivers
Generally mounted on the controlled equipment, they vary from:
Basic on/off relay outputs
Proportional (variable) systems to directly drive either voltage control or amperage control valves
And recently, Can Bus Control Systems
CAN BUS
Technological advances in Radio Remote Controls has also introduced the implementation of CAN BUS control systems. This simplifies the connectivity of the Radio Remote into the Control system and allows the freedom of integrating a broad range of logic controls associated with Radio Remote Controlling machinery which could be deemed to be hazardous. By utilizing the available logic within the CAN BUS system safety hazards are greatly reduced and Radio remote controls are able to be used across a broader range of machinery and applications.
View Our Products Buy Spare Parts
Radio Remote Control Solutions For Industrial & Mining Applications