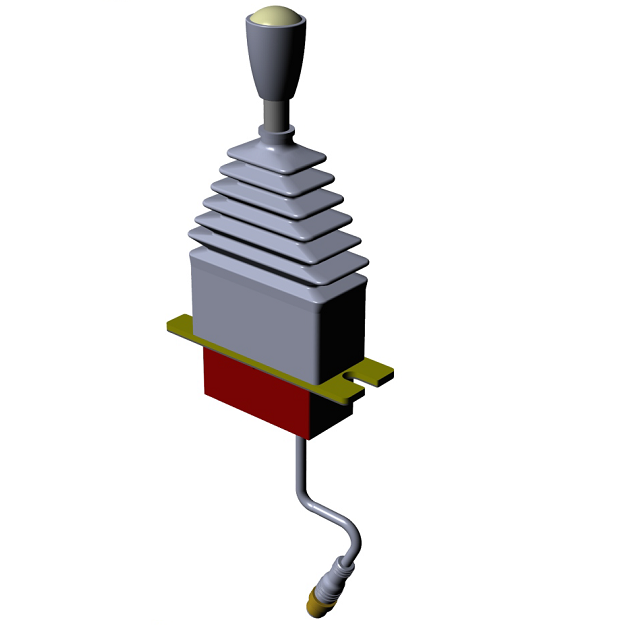 Faber-com MAC2 Single axis joystick CAN BUS
Category
Control Systems
Type
CAN Bus
No Of Functions
1 - 8 | proportional
Brand
Faber-com
View Product Data Sheet
Product Details
Faber-com MAC2 Single axis joystick CAN BUS
Main features:
The MAC2 is a single axis electronic joystick with CANbus output.
Joystick command is based on the measurement of magnetic field of a
permanent magnet through redundant Hall effect probes, not subject to
wear and tear.
Main characteristics:
– programmable transmission parameters: CANbus speed, device nodeID,
data timing;
– synchronous or asynchronous transmission (selectable);
– output curve shape: linear or parabolic (selectable);
– frictioned lever version available.
The fundamental operative parameters are programmable through CAN
messages.
All working parameters are adjustable through a serial port and the
Windows® SepSim program using a special serial port adapter (AISR).
This product is also available with:
– signal output voltage (MAS2) to interface with a PLC;
– PWM power output MAP2 (to command directly the solenoids).
CONNECTIONS
The MAC2 joystick is provided with a M12 male connector.