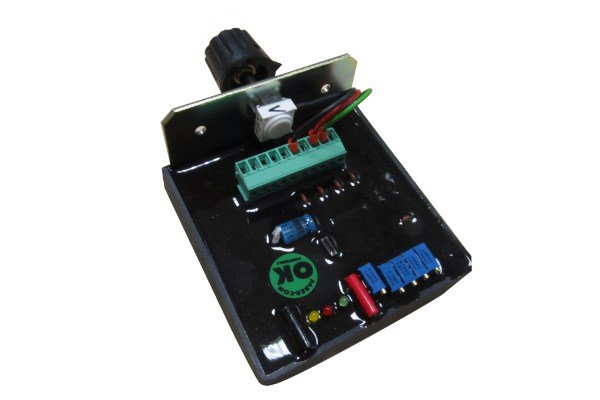 Faber-com VPP2 Direct Drive Potentiometer PWM
Category
Control Systems
Type
Proportional Regulators & Valve Drivers
No Of Functions
1 - 8 | proportional
Brand
Faber-com
View Product Data Sheet
Product Details
Faber-com VPP2 Direct Drive Potentiometer PWM
VPP2 electronic regulator is designed for single solenoid proportional valve open loop control.
You can mount the regulator on the panel through two countersunk screws M4x10 (included).
A sticker with a graduated scale from 0 to 10 is also included. This sticker can be used as a reference scale for potentiometer adjustment.
Current regulation potentiometer is connected and assembled yet on the electronic regulator.
Current range (offset and gain), ramps times and PWM frequency can be modified through trimming potentiometer (placed on the back side of card) to meet different kind of valves specifications.