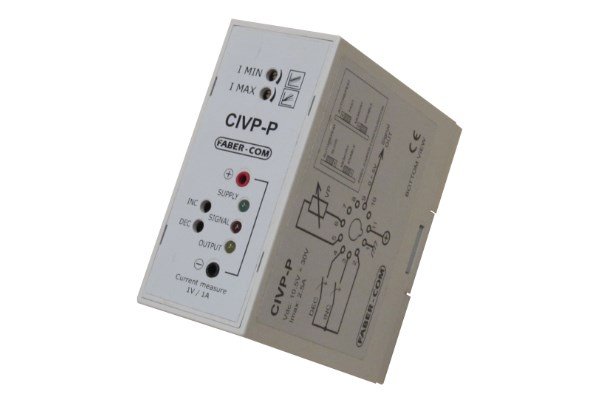 Faber-com CIVP-P Electronic Potentiometer
Category
Control Systems
Type
Proportional Regulators & Valve Drivers
No Of Functions
1 - 8 | proportional
Brand
Faber-com
View Product Data Sheet
Product Details
Faber-com CIVP-P Electronic Potentiometer
The CIVP card can be considered like an electronic potentiometer.
It can be used to replace a potentiometer with the further possibility to have several control working positions at the same time.
Features
Voltage output signal 0 ÷ 5V, and current output signal 4 ÷ 20 mA (optional).
Output regulation by a couple of push-buttons.
Easy to command from several control working stations at the same time (simply with the connection in parallel of the other push-buttons pairs).